We're off to Boston this week so Peyton can get some very much needed second opinions at the Children's Hospital there. Since I don't know what my availability is going to be like this week for blogging, I've asked some friends to help me out. I hope you enjoy my guest bloggers while I'm gone!
Today, please welcome Jenny!
Hi there! My name is Jenny and I'm visiting from The NY Melrose Family. I'm a teacher mommy that shares diy projects, recipes and party planning ideas. I usually have a spunky assistant working with me and helping me perfect my projects. My assistant is my sassy two and half year old, Riley. She has a bit of a sweet tooth and absolutely no qualms about telling me like it is. I recently made Blueberry Lemonade Cupcakes, which after biting into she looked at me like Gordon Ramsay and stated, "Something's different and I don't like it." She was right about one thing. I changed up the frosting and it was a bit more grown up than her taste buds could handle, which is why I was a bit nervous to try Watermelon Cupcakes.
Luckily, Riley liked the cupcakes. Although, I'm pretty sure it was largely due to the chocolate chips on top!
I love fruit, but I'm not a huge watermelon fan so I didn't want the cupcakes to be overpowering with the flavor of watermelon so I made a white cake for the batter. I added red gel food coloring and chocolate chips to make it look like a watermelon with seeds.
White Cake Ingredients (Better Homes & Gardens 12th Edition Cook Book):
Mix all ingredients together. Add miniature or chopped up chocolate chips to batter, as well as red gel food coloring. Bake at 350 F in a preheated oven for about 25 minutes for cupcakes. I always check my cakes using the ole tooth pick comes clean then it's done routine.
Watermelon Buttercream Frosting Ingredients:
2/3 cup of watermelon pulp
I tried beating the butter, shortening and pulp together and had a terrible time with it. I would highly recommend beating the butter and shortening together first. Then add the pulp and mix it in. Add each cup of sugar to the mix, while mixing in between each cup. I added a bit of red gel food coloring to give the color more of a watermelon vibrant red. Once the cupcakes are iced add the chocolate chips to the top.
I love that once you bite into the cupcake you can see the "seeds" inside. The great thing about the icing is that it definitely tastes like watermelon. It just screams "Summer"!
Thanks so much for having me over. I'd love for you to come visit some time. You can also find me on Twitter and Facebook.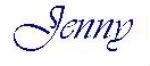 ~~~~
I'm so glad you were able to share your recipe here today! This looks so yummy! Can't wait to try it! Friends, please be sure to visit Jenny over at The NY Melrose Family.