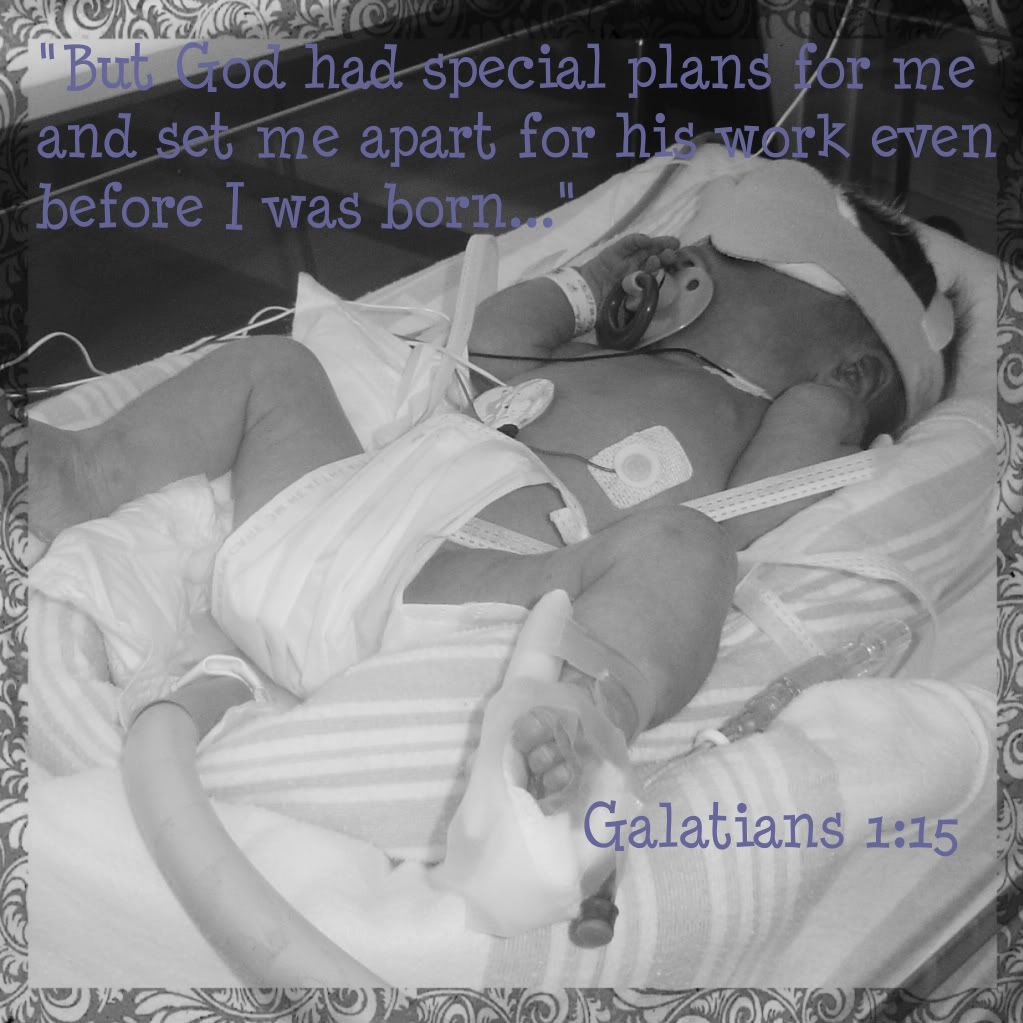 This weekend at church, we are beginning a study of Galatians. This new series is called "The New Normal". To prepare for today's message, we were asked to read Galatians 1. Galatians 1:15 struck me the most out of this chapter. Usually, I'll search Pinterest and Google images for a pre-existing image that captures the scripture I'm using each week. Nothing caught my eye so I decided to create my own image.
The photo I used is of Peyton taken on May 17, 2006. She was two days old. This was also Ron's birthday. On this day, we were reeling from the news that our precious baby had multiple brain malformations, had cataracts, had a heart murmur, and had hip dysplasia. We hadn't yet found out that she was going to be diagnosed with moderate to severe hearing loss. That would come within a few days. This was the start of trying to figure out what our family's "new normal" was going to be. Five and a half years later, it's still a work in progress. May new issues have come up with Peyton and our "normal" continues to evolve.
We had no idea what was in store for our family before Peyton was born. But God knew. I have often said that Peyton has taught us more than we could ever possibly teach her. I know there is something very special about this precious child of God. I know that He is using her for His purpose.
This scripture captures her life perfectly.