Friends, I don't know about you, but December totally got away from me.
What a crazy hectic month it has been!
I wanted to take some time to acknowledge all of my lovely sponsors for the month.
I am still open for sponsors or ad swaps for January, so if you are interested,
please just click here for more info!
Also, don't forget to enter my giveaway going on here!
Jessi from Naptime Diaries!
My fave item in her shop: Jesus, Name Above All Names 8x10 print - $12

Holly and Mollie from Yellow Me Daisy!
Fave item in their shop: Oceans Blue Bag - $50
Kelli from More Bang For Your Bucks!
Fave item in her shop: Domino Christmas Ornaments - $4.50
Kelly from Fly With Me!
Blessed by her 365 Days of His Word bible reading challenge!
Courtney from Life With the Baxtrons!
Recently posted about her 2012 Hopes & Dreams. Awesome list!
Faith from The Bartering Blogger!
A place where bloggers can link up and swap ad space and meet new friends!
Katie from Minivan Diva!
Run, do not walk, to her blog...be inspired!

Alyx from Garner Family Adventures!
Head on over to Europe via her blog. Love her amazing photography!!
Hilary from Paint, Bake, & Create!
I'll take one of everything, please! Such adorable, cute bows and headbands!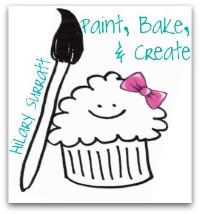 Esther from Lovingly Thrown Together!
Great posts about life and family, with tons of great decor ideas and great photos!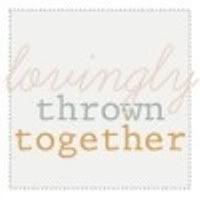 Rachel from Shepherd's Daughter!
Find faith and inspiration in her lovely blog!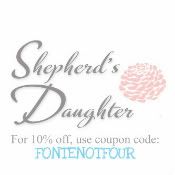 April from Worship Artist Ministries!
Fave item in her shop: Matthew 6 8x10 print - $15!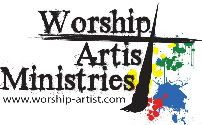 Jamie from Snow in December!
I just love Jamie - her heart, her openness, and her sense of humor shine in her blog!
Sarah from Racing Towards Joy!
The beautifully inspiring faith-filled blog of this soon to be mommy of two is worth checking out!
Lena from Mom 2 Memphis and Ruby!
Meet one of my newer bloggy friends over on her blog. I love keeping up with her over there!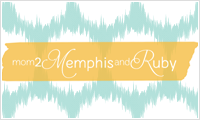 Flor from Life in Progress!
A little style, decor, and faith-filled inspiration is what you'll find at this great blog!
Melanie from Keeping Up With the Cantelmo's!
I love my new friend Melanie. Thank you for keeping it real and being open and honest about life!
Amanda from Royal Daughter Designs!
I love her
design
work. What can I say?? She designed MY blog!!
Nicole from Mrs. Robie!
Find encouragement, great post and wonderful photography here!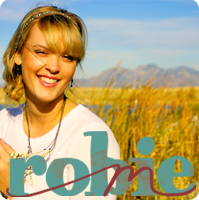 Jen from Pearlie Girl!
Fave item in her shop: Black Flower with Rhinestone Center on Gray Headband - $6.00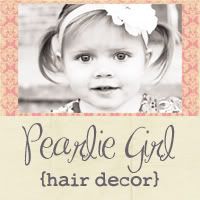 Skye from Neathering our Fest!
Check out her shop when she returns from "shop vacation" in a couple weeks - you'll like what you find!
Kimberlee from Enough Faith For Today!
You will be sure to enjoy this faith-filled blog which is full of inspiration!