I don't often use my blog
specifically as a platform to promote my Etsy shop.
But...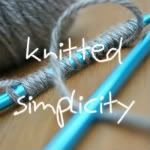 With the holidays around the corner,
I just thought I'd give you a little taste of what's available in the shop!
If you like what you see, that's awesome!
If you like something but would prefer a different color, we can work it out!
No matter what, I am thankful for you stopping by.
I consider this little shop a little blessing to our family.
I can't work outside the home because of our unique situation with Peyton,
so having this outlet has really allowed me to feel
like I am making some sort of a contribution.
To thank you for the wonderful people you are,
I'd like to offer you a discount code HOLIDAY
for 10% off your purchase in my shop through Sunday.
Don't forget, $3 of the $4 purchase price of each coffee sleeve
goes to the Carpenter Family Adoption Fund!
Here's a peek at some of what's in my shop: