Please allow me to introduce myself. My name is Paula Ramsay. This is my very first blogging experience and I am so grateful to my friend Sarah for inviting me to be a guest on her blog today! Sarah has been reading my Tweets and Facebook posts about my struggle to get more technology for my students on the Autism Spectrum and so she offered her blog as an opportunity to get the word out about the project I have posted on the website
www.donorschoose.org
I am an Early Childhood Special Education Teacher in Rio Linda, a small rural town just outside of Sacramento, CA. And I work at Vineland Preschool, a small public school campus that exclusively serves children with disabilities. At one time our school was a regular elementary school site but was closed down. The district decided to repurpose a portion of the campus and today Vineland is home to four special education preschool programs and one special education Kindergarten program. There are no general education classrooms on our campus for our students to interact with.
Two of our classrooms serve children with autism spectrum disorders (including mine); one serves children with learning disabilities; and another serves children with a variety of disabilities including visual impairment, physical impairments, and cognitive impairments. We serve up to 75 students each year, many of whom stay with us for their entire preschool careers as well as Kindergarten. All of our students, no matter what their abilities or areas of need, can start in our program on the day they turn three years old. THREE YEARS OLD!!
On that first day of school for a little three-year-old, school is scary and downright traumatic. Many of our students have never left the security of their parents. Many of them have never been in a classroom before, had to follow a "routine," or interacted with people outside of their immediate family. And none of them have ever ridden on a school bus before!
But after that first day is done, when that school bus pulls up to their house the next morning, parents tell us that their children run out to the bus and are excited to go to school! They thrive on the structure of our program and delight in all of the new experiences that going to school brings. After just a few short weeks, the parents of my newest students are already telling me how much growth they've seen in their child and are thrilled when he/she comes home and "talks" non-stop about their day.
I know, based on what parents are telling me and children are showing me, that we provide a solid program at Vineland. But it is very difficult. Because we are a very small school site, we have a budget that is just big enough to cover things like paper for the copier, crayons, paint, playdoh, etc. I know that we are lucky to get have what we do get because there are many other schools that get even less. But our little preschoolers with special needs really need a lot more – materials that are specialized like weighted vests, therapeutic brushes, communication books, etc. And technology.
Last year, we were very lucky to get our first classroom computer. And we really were thrilled! However, the desktop computer presented a problem. Only one student could use it at a time, it could only be accessible via mouse, and the children frequently try to lean on it for stability and accidently click something they didn't mean to. All of these difficulties make using the computer very frustrating for our students.
Towards the end of the last school year, I attended a special education conference here in Sacramento. At that conference, there was a vendor with a piece of equipment I had never seen before. But I was drawn to it because even from across the room, I could see that it had applications for children with disabilities. The glorious purple device that called to me was a TAP-it; a Touch Accessible Platform for Interactive Technology. From the moment I stepped up to try out this device, I KNEW that my students, all of the students at Vineland, needed this piece of technology.
TAP-it was created for people with disabilities. Yes, it is a computer but it is so much more. Instead of needing a mouse, my students simply tap the screen to make something happen. Instead of only being used by one person, it is PERFECT for use in a group setting. Instead of my students accidently activating something they don't mean to when they rest their hand on the screen, TAP-it recognizes that touch as unintended and doesn't respond. Can you believe it? It understands the difference between intended and unintended touch. It's incredible!
We had the opportunity to try TAP-it for 30 days with the hope that the school district would be able to fund one device to be shared amongst the 5 classrooms at my school. In that 30 days, my students were so excited to learn using TAP-it. They would sit together in front of TAP-it learning their ABCs, taking turns, cheering on one another. Every time I turned the unit on, my students dropped whatever they were doing and RAN to TAP-it. This device will change my students' education and change the way that I teach for the better.
Unfortunately, my school district cannot pay for TAP-it. Despite the fact that other classroom across the school district have SMARTboards in their room, there is no money for a purchase of this magnitude.
So, I decided to write a proposal on a fantastic website called
Donors Choose
. On this website, teachers can write proposals for items they need in their classroom, and donors from across the country (and world) can donate as little or as much as they want. When the project is fully funded, the items get shipped to the teacher. The teacher then takes digital photos of her students using the donated materials, they get posted to the website, the children write thank you letters and they are mailed (postage paid) to the donor(s), and that's it.
It is a FANTASTIC thing for teachers. I am proud to say that I have been posting projects on DonorsChoose.org for 4 years and have been fortunate enough to have received over $10,000 in materials for my students.
A TAP-it would not only change things for MY preschoolers with special needs but for ALL of the students attending my preschool presently and in the future. If you could help us achieve this goal, we would be so grateful. If you cannot make a donation, perhaps you could help us out by spreading the word to your friends, family, coworkers, employers, etc.
Hi friends, Sarah here!
Thank you, Paula, for writing such an amazing post.
As a parent of a special needs child who started school at age THREE, I have seen the inside of a special needs preschool classroom and have been working within that system with my daughter for the past few school years. I am amazed by this technology and absolutely would encourage ANYONE who has the means to donate to Paula's
project
, even if just a little!!
(fyi...I first met Paula somewhere on the order of *cough* *sputter* THIRTY years ago ~
or somewhere pretty darned close to that!)
I would love to be able to help Paula's cause in another way.
Please visit my
Etsy shop
: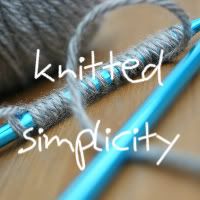 For any purchase made between now and 9/30/11,
I will personally donate 50% of the cost of each item sold to her
project
at the end of this time frame!
I know my shop is small...check back again because
I'm about to add another couple items to the shop!
BUT....the washcloths I make are by far the best dish cloths I've EVER used...
so I know you'll want one
...or two...
Winter's not too far off on the horizon, so one of those headband/cowls would be a neat addition to your "cold weather outdoor wardrobe"!
Colors for all items do not have to be as pictured - just indicate in the comments if you'd like something specific. There are SO MANY awesome colors out there!
THANK YOU FOR YOUR TIME & GENEROSITY
please consider giving to this
very worthy cause
!
linking up with: